RAW POWER – "Screams from the gutter" 35th anniversary gatefold LP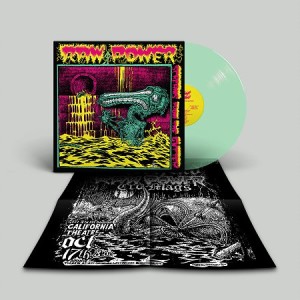 F.O.A.D. Records keeps up the unbreakable legacy with Italy's absolute Hardcore heroes RAW POWER giving to their most classic album "Screams from the gutter" a proper deluxe edition to consecrate its 35th anniversary, a total quality-care version that makes justice to this timeless Hardcore milestone! Many of you will agree that this is the finest Italian HC offering ever made and easily one of the 10 world's best Hardcore records of the 80's… over 40.000 copies sold and still sounding fresh and up-to-date even when compared to modern HC standards. F.O.A.D.'s treatment for this all time colossus consists of a thick glossy gatefold sleeve featuring lyrics and rare/unreleased photos and flyers, a square A2 replica of their cult gig-poster with Cro-Mags and Motörhead + a scrupolous mastering that respects in detail the original reels sound leaving full breathe and dynamics to its original impact and (raw) power!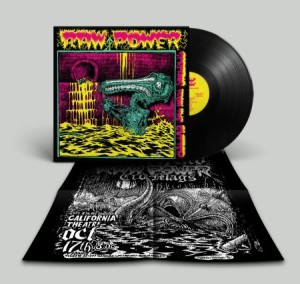 17 gems of intense, no-frills HC with a bombastic drummer, fantastic guitar riffs and angry vocals. It's a difficult comparison with their other early output – "You Are The Victim" and the excellent material released by BCT – but after all "Screams From The Gutter" marks RAW POWER's peak due to its superior production. The band's simple yet instantly memorable riffs bring to mind Black Flag, Circle Jerks but also earlier groups like the Who, AC/DC, and of course, the Stooges. Throw in some cool harmonics, rockin' solos, a cowbell, and a guitar player with hell-shriek vocals, a fucking huge afro and pointy shoes, and you have this flawless Hardcore classic!!
Available in two different versions:
Diehard edition on glow-in-the-dark vinyl, limited to 150 copies
Black vinyl limited to 350 copies
Watch the trailer here: