HEADCRASHER – "Nothing Will Remain" reissue out now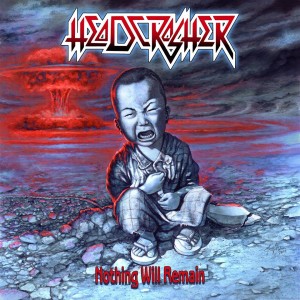 Nearly 30 years to come back together…

Italian label Punishment 18 Records has released the reissue of the debut album from southern italian speed metallers Headcrasher. The new 2CD features the digital remastering of their debut album "Nothing will Remain" (which never came out on CD), originally released in 1989 via Dracma Records. The cover artwork was completely remade by Mario Lopez. The CD will exhibit the reunion of the first line-up that return on the scenes with a new track titled "In our times". On the bonus CD provided the band will present their 1991 promo mini-album consist of 6 songs (never released before) and their second full-length "Introspection", released in 1991 as well.